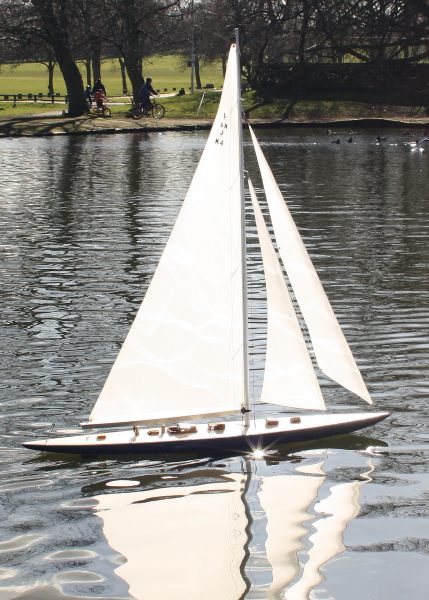 This is my near Scale model of the J Class yacht Endeavour. Camper and Nicholsons, of Gosport, UK, built the original boat in 1934, for the aeroplane magnate Mr Tom Sopwith.

The Hull is 6 feet long, the boat is at 1/22 Scale.
Mast height is 7 feet, the "Park Avenue" triangular Main Boom is 33 inches long.
The Deck planking and all the Cabins are to scale, as are the Sails.
The Hull has a non scale drop Keel with a bulb ballast on its end.
With Radio Control of the Sails and the Rudder, the model weighs 40 lbs ready to sail.